Apex PBZ Granules
Apex PBZ Granules provides analgesic and anti-inflammatory actions in the treatment of musculoskeletal disorders in the horse.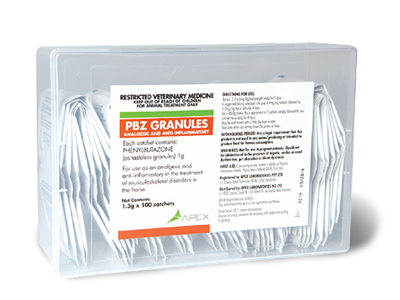 Active Ingredient
Phenylbutazone (as tasteless granules) 1g per sachet. Phenylbutazone is a nonosteroidal anti-inflammatory agent with analgesic and anti-pyretic action as well.
---
Action
PBZ granules have been encapsulated to mask the odour and taste and make it easy to dose and increase stability. It may be mixed with dry feed as it has been protected against premature reaction by encapsulation. Oral absorption rate can vary with individual horses.
---
Dosage & Administration
2.2-6.6mg/kg bodyweight orally for 5 days.
---
A suggested dosing schedule is to give 4.4mg/kg initially followed by 2.2mg/kg twice daily for 4 days. For a 450g horse this is equivalent to 2 sachets initially followed by one sachet twice daily for 4 days.
---
May be well mixed with a little dry bran or oats.
---
Precaution
Discontinue medication if signs of lethargy, gut irritation or inappetence occurs. Adhere strictly to dose rate especially for ponies and foals where there is a greater risk of toxicity.
---
Warning
Safety has not been established for pregnant animals. Prolonged treatment may lead to impairment of hepatic or renal function, gut ulceration or bone marrow suppression.
---
Pack
Granules, 100 x 1g sachets in plastic container.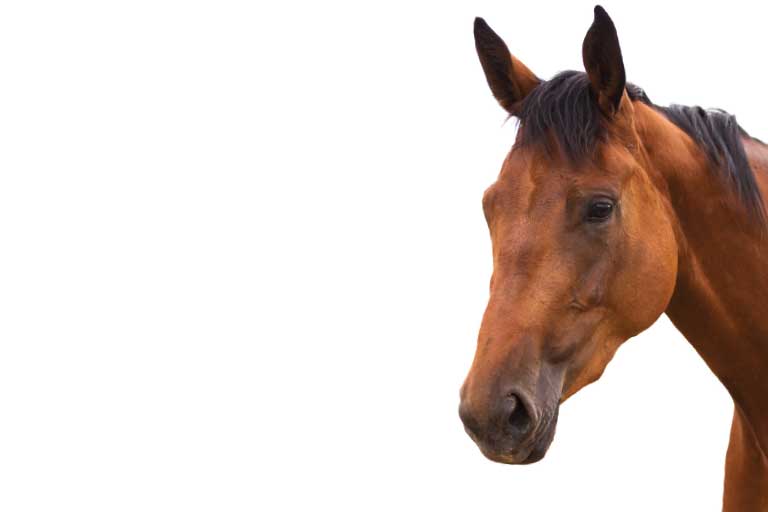 Treatment
Download Vet-only Material