CaleGastro
For the treatment and prevention of gastric ulcers in horses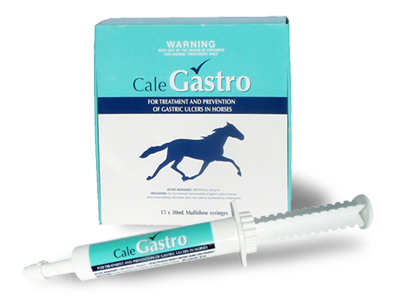 ---
Active Ingredient
Thick paste containing enteric-coated omeprazole 30 mg/mL.
---
Actions
Omeprazole is a gastric acid pump inhibitor that regulates the final step in hydrogen ion production and blocks gastric acid secretion regardless of the cause. It irreversibly binds to the gastric parietal cell's H+ / K+ ATPase enzyme.
---
Indications
For the treatment and prevention of gastric ulcers in horses.
---
Dosage and Administration
Administer orally at a dose rate of 5 mL/100 kg BW (1.5 mg/kg) Adult Horses (600 kg) administer 30 mL once daily, or as directed by a veterinarian. Check horse's mouth to ensure no feed is present. Set the dose dial on the syringe to the required volume. Insert nozzle into the side of the mouth in the gap between the front and back teeth. Deposit paste between teeth and check or as far back over the tongue as possible. Ensure product is administered well inside the oral cavity. Raise horse's head immediately for several seconds and observe that the full dose is swallowed. Re-dosing is recommended if the horse does not ingest the full dose. Replace cap and store syringe on its side.
---
Pack
Available in 30 mL plastic syringes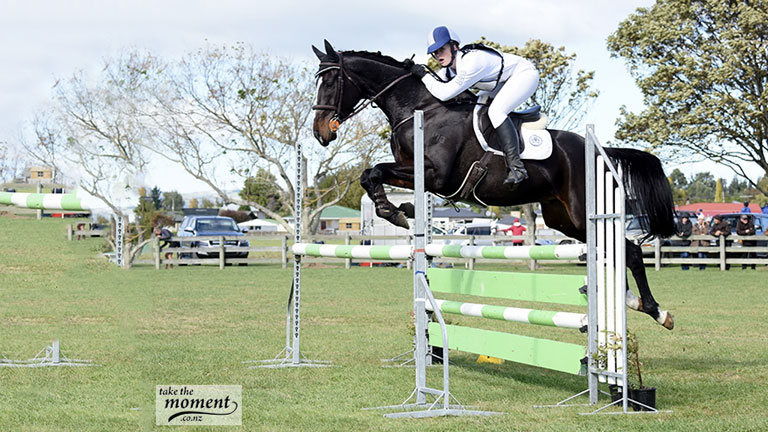 FOR THE TREATMENT AND PREVENTION OF GASTRIC ULCERS IN HORSES

Treatment
Download Vet-only Material