Imflamol Gel®
For the treatment of cattle, horses, dogs, cats and goats with inflamed or eczematous skin conditions, particularly when antibacterial and/or anti-fungal action is needed in conjunction with an anti-inflammatory.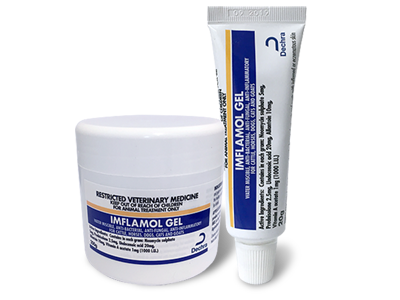 Features
Active ingredients in each gram:
Neomycin sulphate 5mg:
An antibacterial – both Gram-positive and Gram-negative organisms.
Undecenoic acid 20mg:
An antifungal agent.
Prednisolone 2.5mg:
An anti-inflammatory agent.
Allantoin 10mg and Vitamin A acetate 1mg (1000IU):

Assist and promote skin repair and reduce scar tissue formation.
Glycol base is emollient, washable and non-occluding – preserves skin pliability, promotes healing, permits cleaning of the wound between applications and allows air contact with the wound.
---
When to use
Dogs and Cats:
Acute and chronic otitis, moist dermatitis and eczema "hot spots".
---
Horses:
Assists the healing of skin and wound infections.
---
Cattle and Horses:
Irritant or photosensitive eczemas of the udder and other exposed areas.
---
Cattle:
Black pox and other teat lesions
---
How to use
Dogs, Cats and Horses:
Cleanse lesions thoroughly.
Clip and remove hair if present.
Apply gel sparingly to affected areas twice daily, or as directed by a veterinary surgeon.
Rub carefully into the lesions to spread and assist absorption.
---
Cattle:
Apply after milking.
Wash treated teats well before the next milking.
If inflammation persists or increases during use, discontinue application and re-determine diagnosis.
---
Pack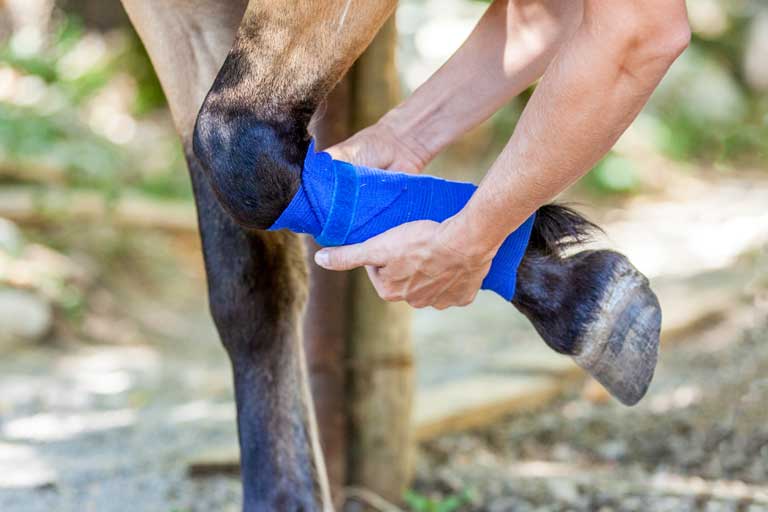 For inflamed or eczematous skin conditions.

Treatment
Download Vet-only Material