Apex PMP
Apex PMP (Polymixin B Sulphate, Miconazole Nitrate & Prednisolone Acetate) is suitable for the treatment of ear infections (Otitis externa), skin infections caused by fungi, yeasts, Gram negative and Gram positive bacteria in cats and dogs.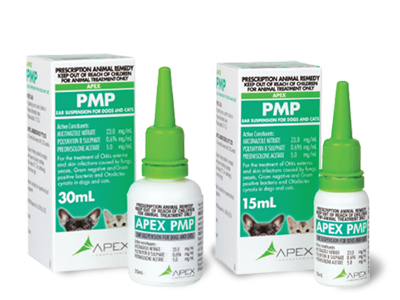 Please
LOGIN
to see more product details.
ONLY registered veterinary surgeons can view this content.


Diseases Treated
Download Vet-only Materials